chakra or aura expansion with your shirt or shirts.
I can tye dye the colors of one chakra or all the chakras. I can also do the chakras on a white shirt or a mandale chakra wheel on a white shirt. I can also do a logo.
The include a color tye dye readings are a result of many years of yoga and meditation.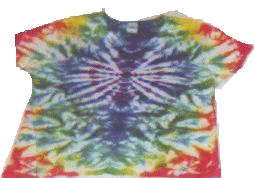 Shirt 3
Wearing chakra or mandala shirts helps to focus on the healing properties
of one chakra or all the chakras.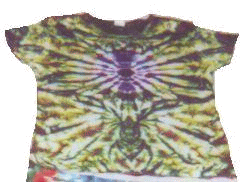 Shirt 4
I would really like to make a chakra wheel mandala shirt for you and can make them in a variety of styles and sizes so if you need help or would perfer to send an e-mail my e-mail address and paypal account address is butternutsunset@yahoo.com
You can combine colors. Shown Third Eye (chakra 7) on Love and Compassion (chakra 3. A white base is also nice with the multi chakra shirt or single chakra shirt.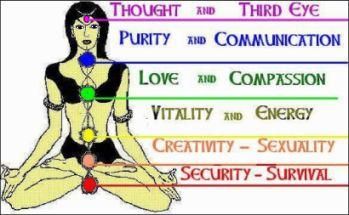 To order fill in the fields and click on the Master Card/Visa icon. Paypal accepted. Checks and MO e-mail me
---
---